Meet Up Spots
We usually meet one of two places. If it's going to be something different, it will be posted on the Coming Up page. Always check there before heading out.
Times - Times for meet ups are approximate. If we say "SO at 1:30" that means between about 1:30 and 1:45. We'll never leave out earlier, but wait around for at least 15 minutes in case someone is running late.
Decatur - We meet at the Wise County Sheriff's Department parking lot. It's on 380, on the south side of the road, just west of 287 (less than 1 mile west). Across from the Decatur Civic Center. Actual address is 200 Rook Ramsey Drive. Don't act crazy in the parking lot. If anyone asks, tell them you're waiting for Randy (randy328).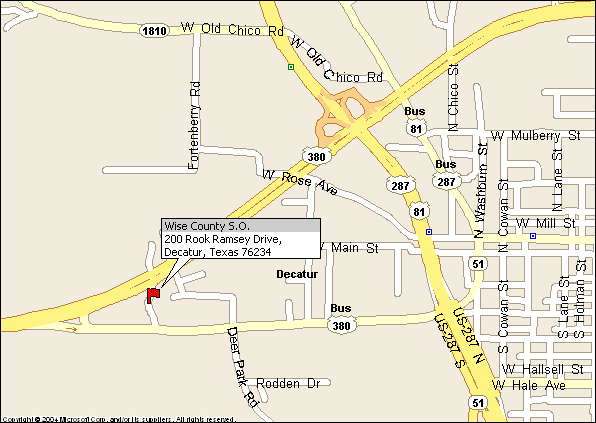 Denton - We meet at the Racetrac Gas Station, usually in the northeast corner near the dumpsters (just east of 35, other side of Brahms). We usually meet there about 30 minutes after we leave Decatur. So don't give up too early, hang around!