Ride Routes
These are some of our ride routes (sometimes we might take a variation; make a little detour, etc.). Click on the thumbnail maps for bigger image. (Maps are from Microsoft Streets and Trips).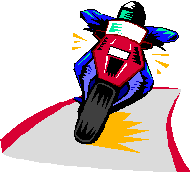 Wise-Denton Loop (125 miles)
A very nice, easy ride. Not too aggressive, nice sweepers,
a few nice turns, several "jump off" points for those that
need to leave early.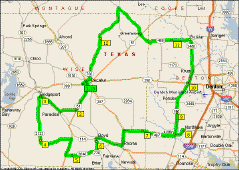 455 (97 - 142 miles)
455 east has some very heavy 90 degree turns. Very challenging.
Route 1: Denton - Denton (97 miles)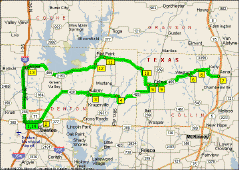 Route 2: Decatur - Decatur (142 miles)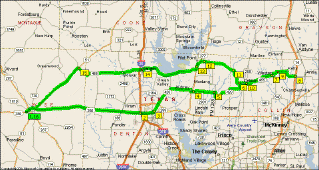 Indian Bridge (118 miles)
Beautiful bridge in the middle of nowhere. Very scenic ride, some nice sweepers.
Indian Bridge via Muenster and back through Alvord - better route (138 miles)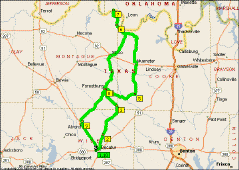 FM 4
The mother of north Texas twisties. Also, the longest ride we do.
It can be shortened a bit if we need to, but even then only to about 160.
Route 1: North Route - Jacksboro Return(189 miles)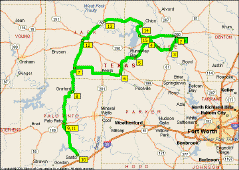 Route 2: South Route - Jacksboro Return (186 miles)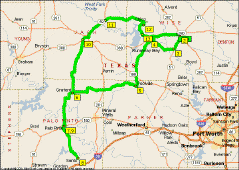 Route 3: South Route - Mineral Wells Return Route (169 miles)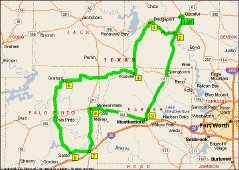 Route 4: The Quickest there and Back (165 miles)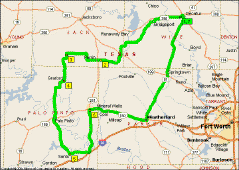 Wise-Montague-Jack Loop (136 miles)
Nice ride, scenic, nice sweepers.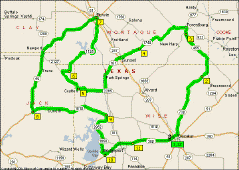 Aledo FM 5
Nice ride, some twisties too!
Route 1: Decatur - Springtown (97 miles)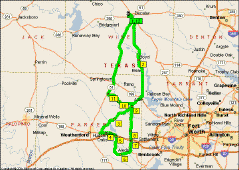 Route 2: Decatur - Ft Worth (125 miles, goes Downtown/Northside)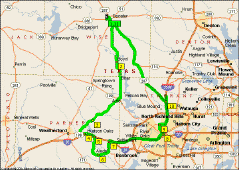 Route 3: Decatur - Weatherford (120 miles, loops on the west side of Weatherford up 920).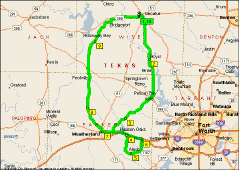 Route 4: The Deep Creek/FM5 three times/Chipolte Route (179 miles)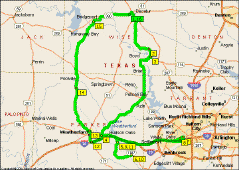 Secret Spots
Yea, we've got some secret spots we can't post up, because, well, they're secrets!